AMERICAN ASSOCIATION OF UNIVERSITY WOMEN
Valdosta Branch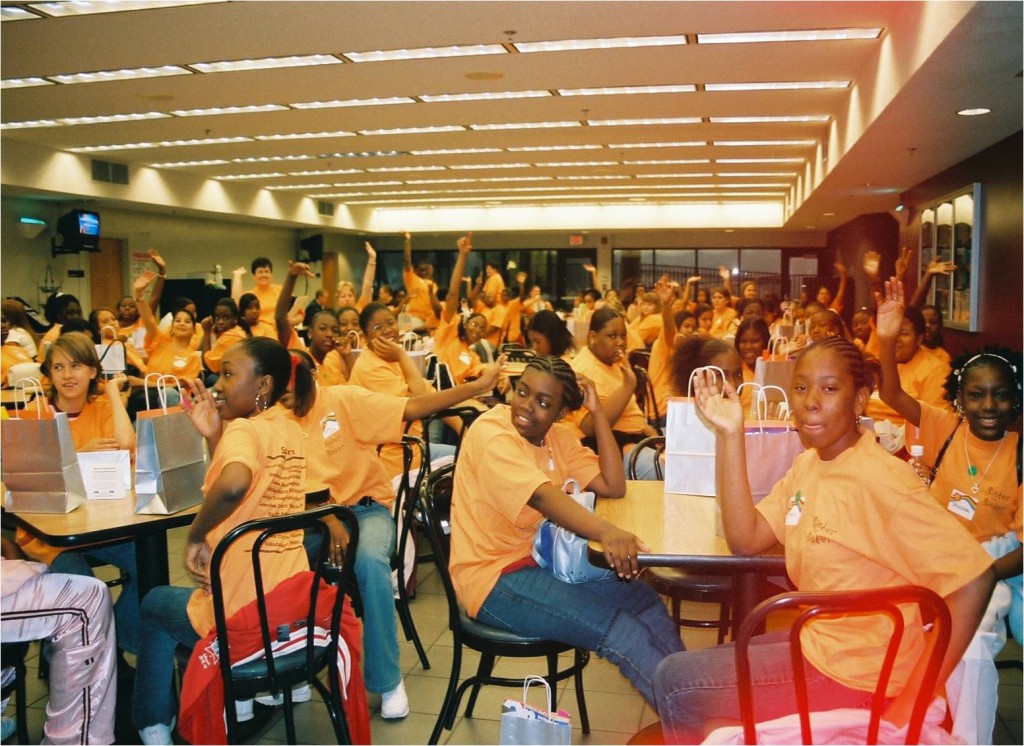 SATURDAY, March 9, 2013
9:00 AM – 5:00 PM
 VALDOSTA STATE UNIVERSITY UNIVERSITY CENTER
 REGISTRATION will be announced in January 2013!
What we do
Encourage middle-school girls to talk about social issues they face
Help them develop plans to address these challenges with the support of our schools and community
Begin to build a network among girls and women
Highlights
Speakers and performers
VSU Tour and lunch
Hands-on workshops
The opportunity to meet new friends from other middle schools, VSU, and our community
 Mentors and workshop facilitators include women from the local community with backgrounds in education, counseling, health, social work, business, science, technology, math, and the creative arts.  Middle-school girls of all races, ethnicities, national origins, religions, and abilities are welcome!
CLICK HERE FOR PICTURES!
 Sister-to-Sister Summit is entirely supported by local contributions—there is no fee.
 CONTRIBUTIONS ARE WELCOME!
Your donation will help support the middle-school girls in your community build a bright future. We accept monetary donations or gift bag items. Your organization's name will be stenciled on the tee-shirt each girl receives.
For further information, contact Anita Ondrusek at 229-630-5645 or alondrus@valdosta.edu.